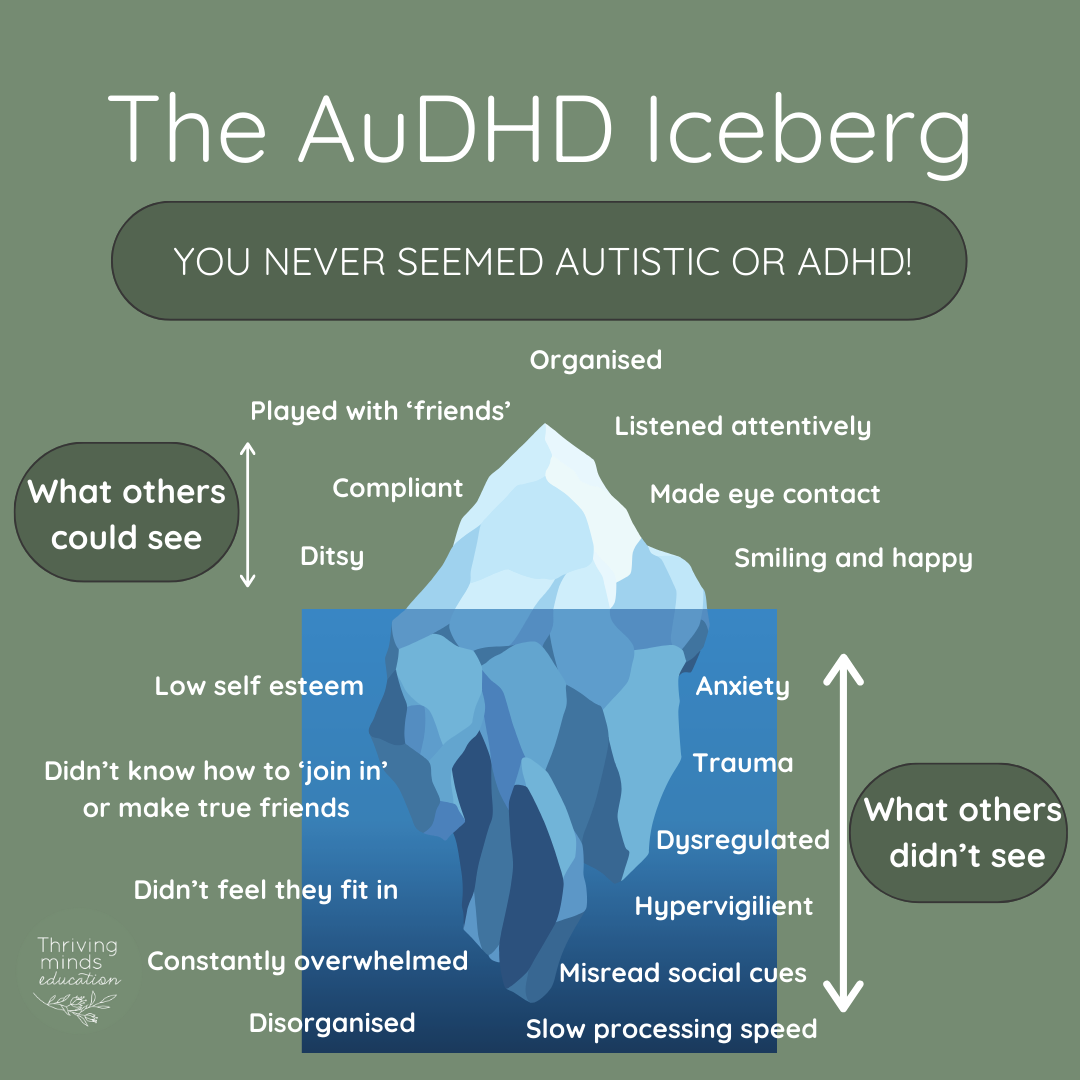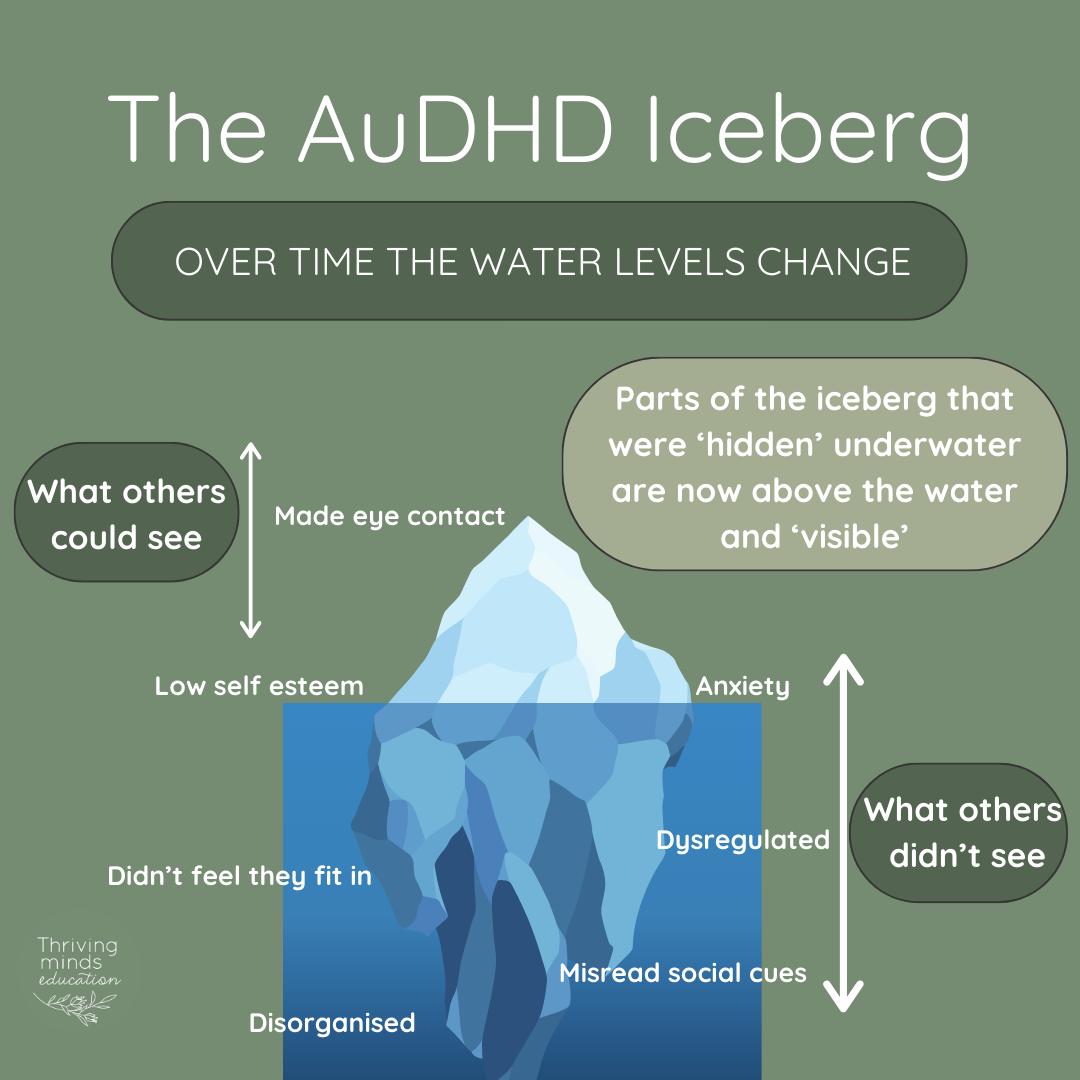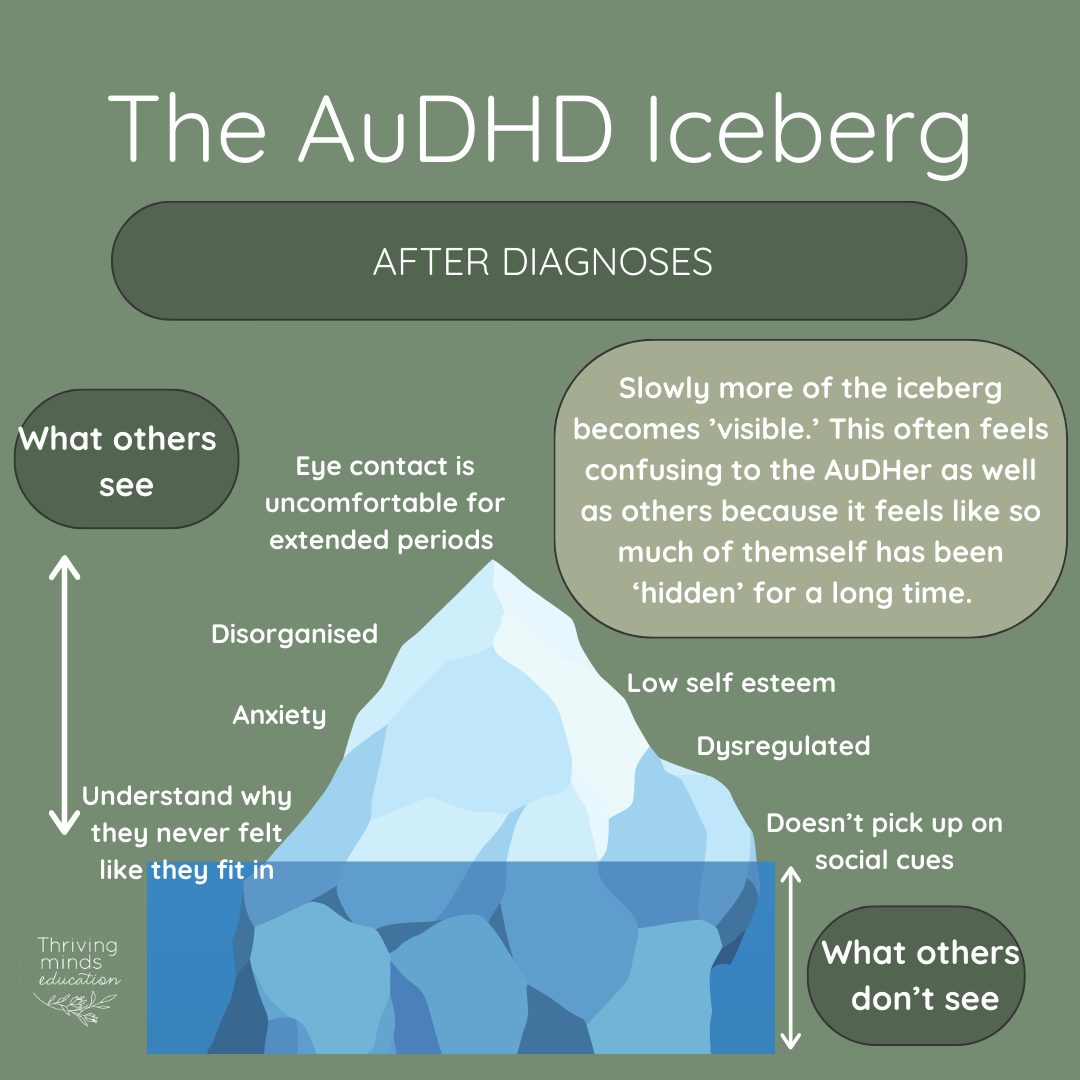 AuDHD Iceberg- Visible and Invisble Aspects of AuDHD- Digital Posters
These digital posters use the metaphor of an 'AuDHD Iceberg' to illustrate the visible and invisible aspects of AuDHD. The visible part of the iceberg represents the behaviors and traits that are readily seen by others, such as eye contact and organization. The invisible part of the iceberg, submerged underwater, represents the unseen aspects of AuDHD such as feeling overwhelmed, misreading social cues, and having a slow processing speed.
Over time and with diagnosis, some of the previously hidden aspects of ADHD may become visible, leading to changes in self-awareness and perception by others.
These posters are NOT to be used as a diagnostic tool.
This is a digital product, not a physical product. Once purchased, you will receive the digital copy containing 4 x pages in a PDF document.