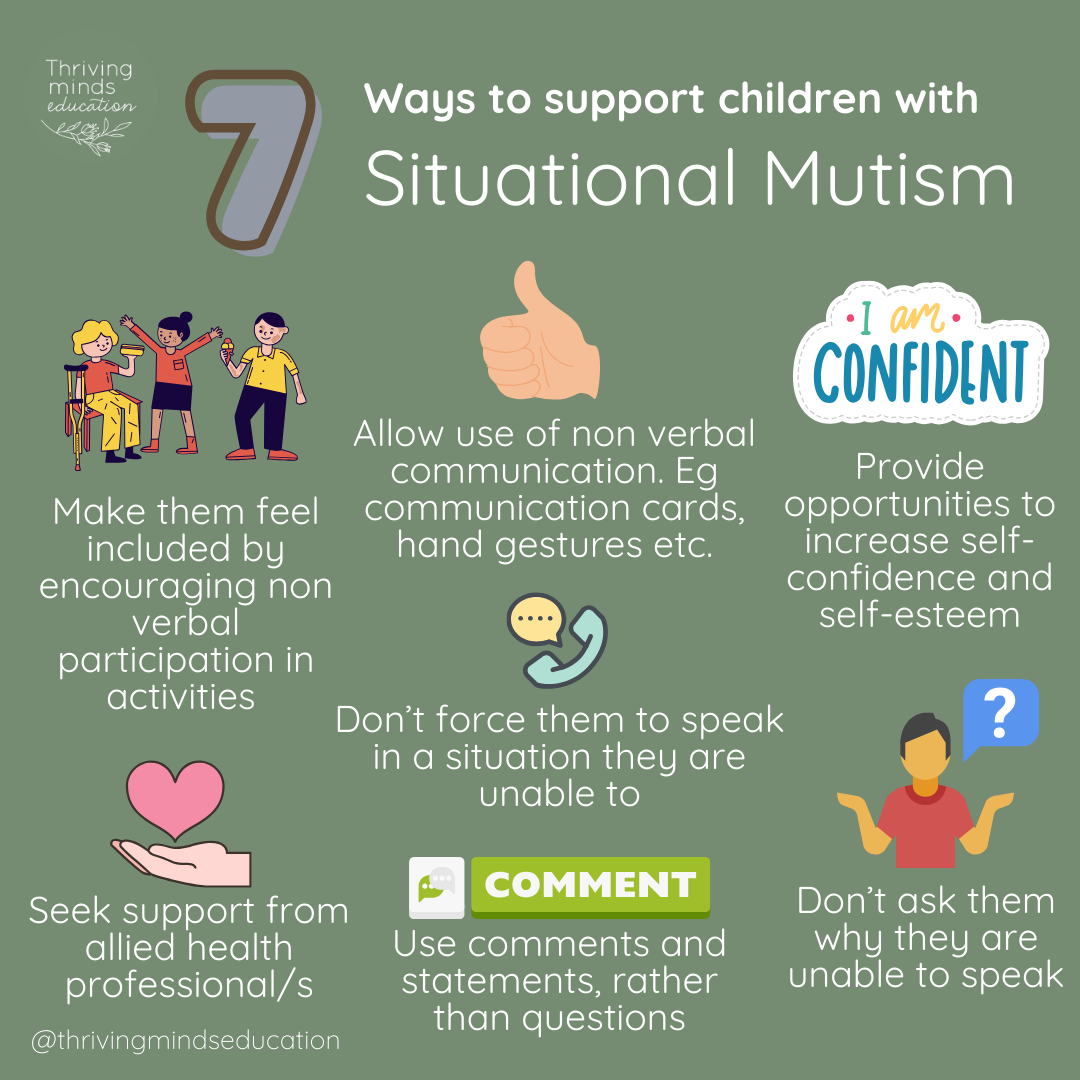 7 Ways to support Children with Situational Mutism- Digital Poster
This poster suggest 7 ways to support children with situational mutism.
Support for children with situational mutism includes allowing non-verbal communication, boosting self-confidence, including them in activities without forcing them to speak, and seeking professional help.
This poster is NOT to be used as a diagnostic or medical tool.
This is a digital product, not a physical product. Once purchased, you will receive the digital copy containing 1 x page in a PDF document.