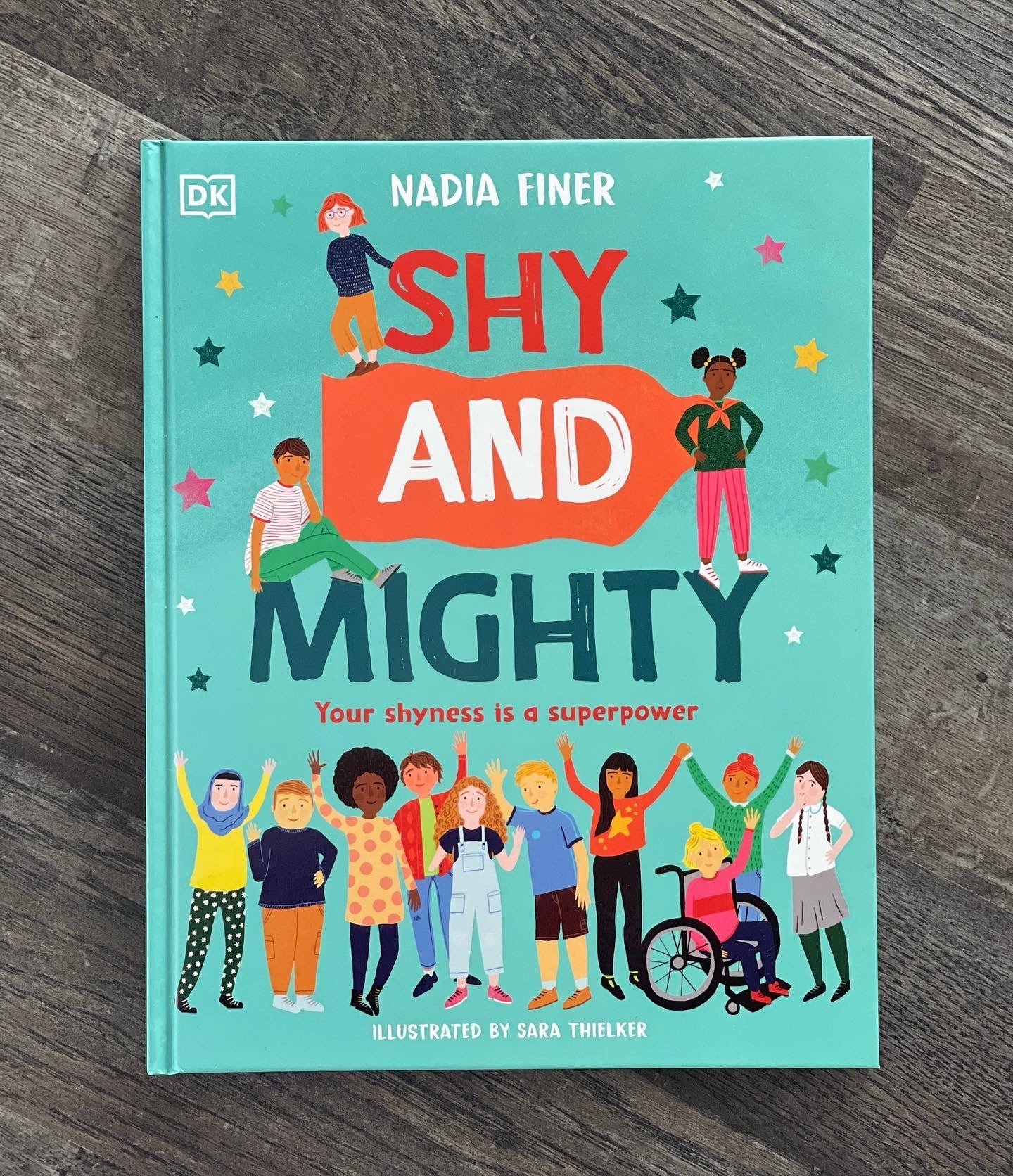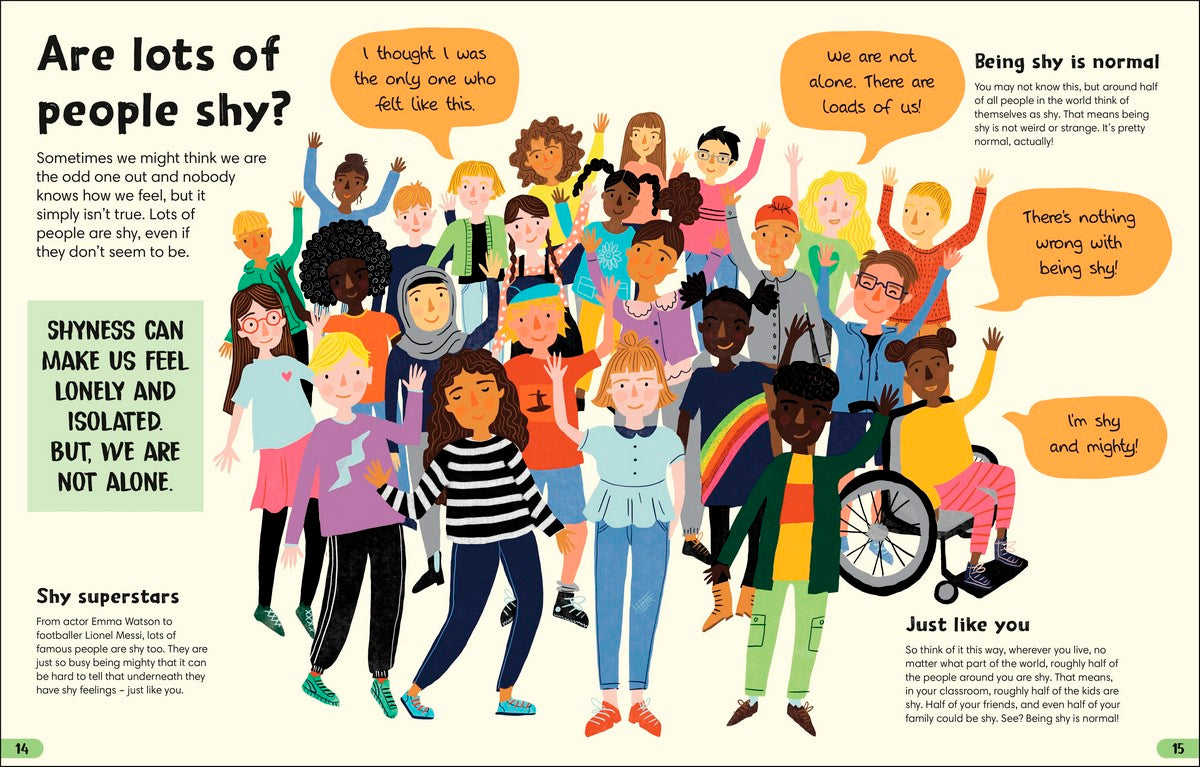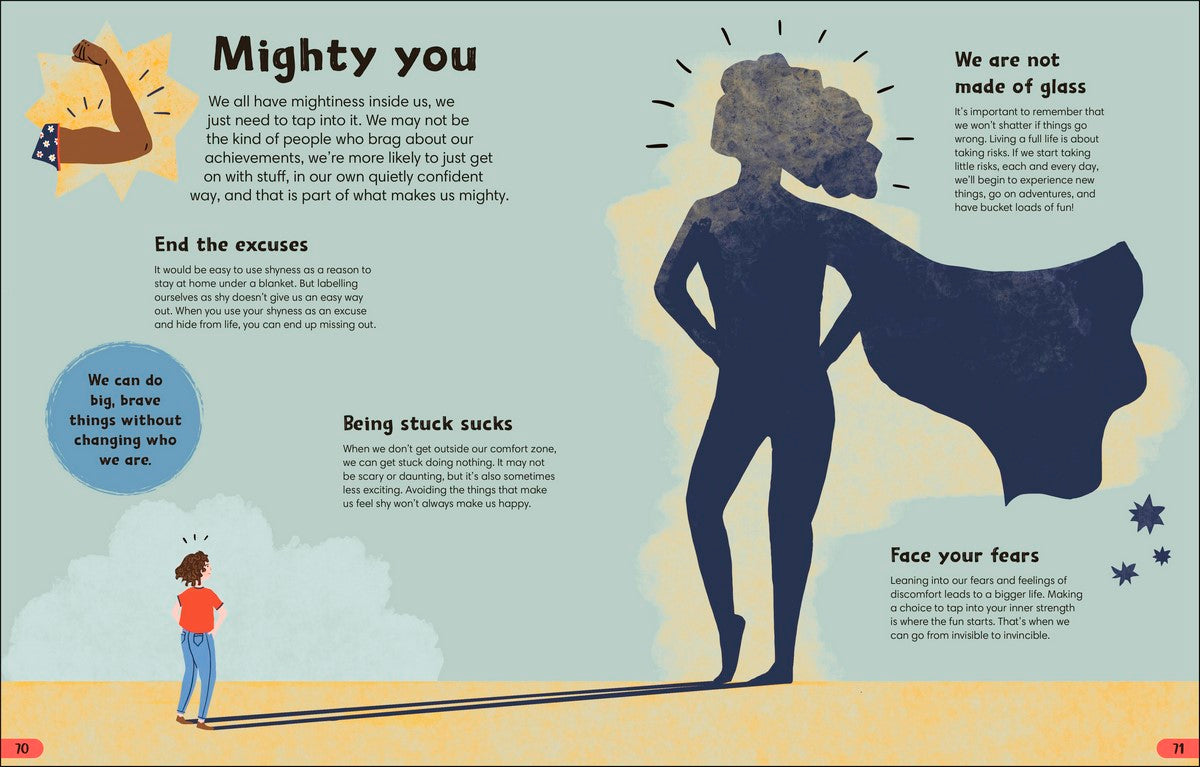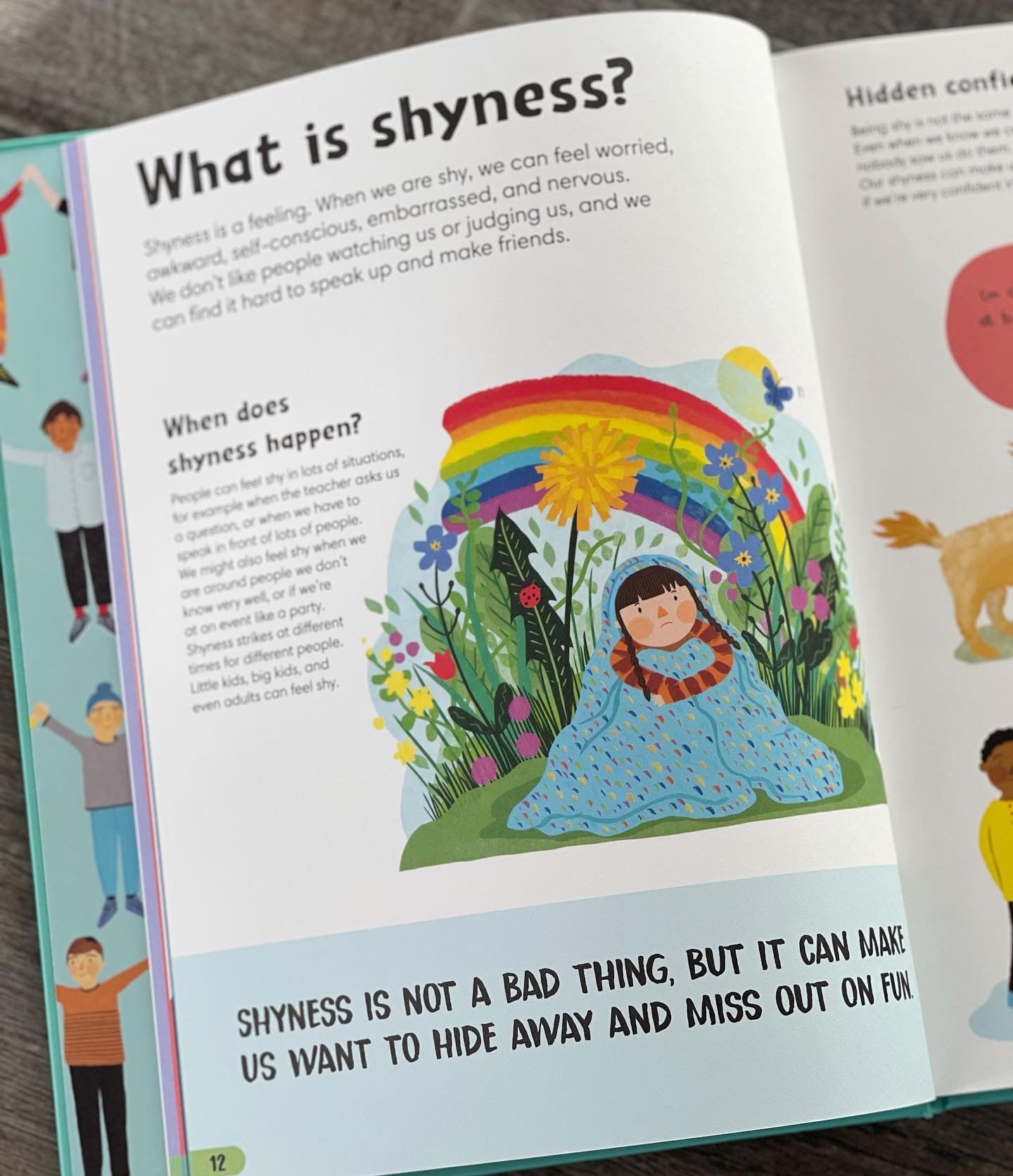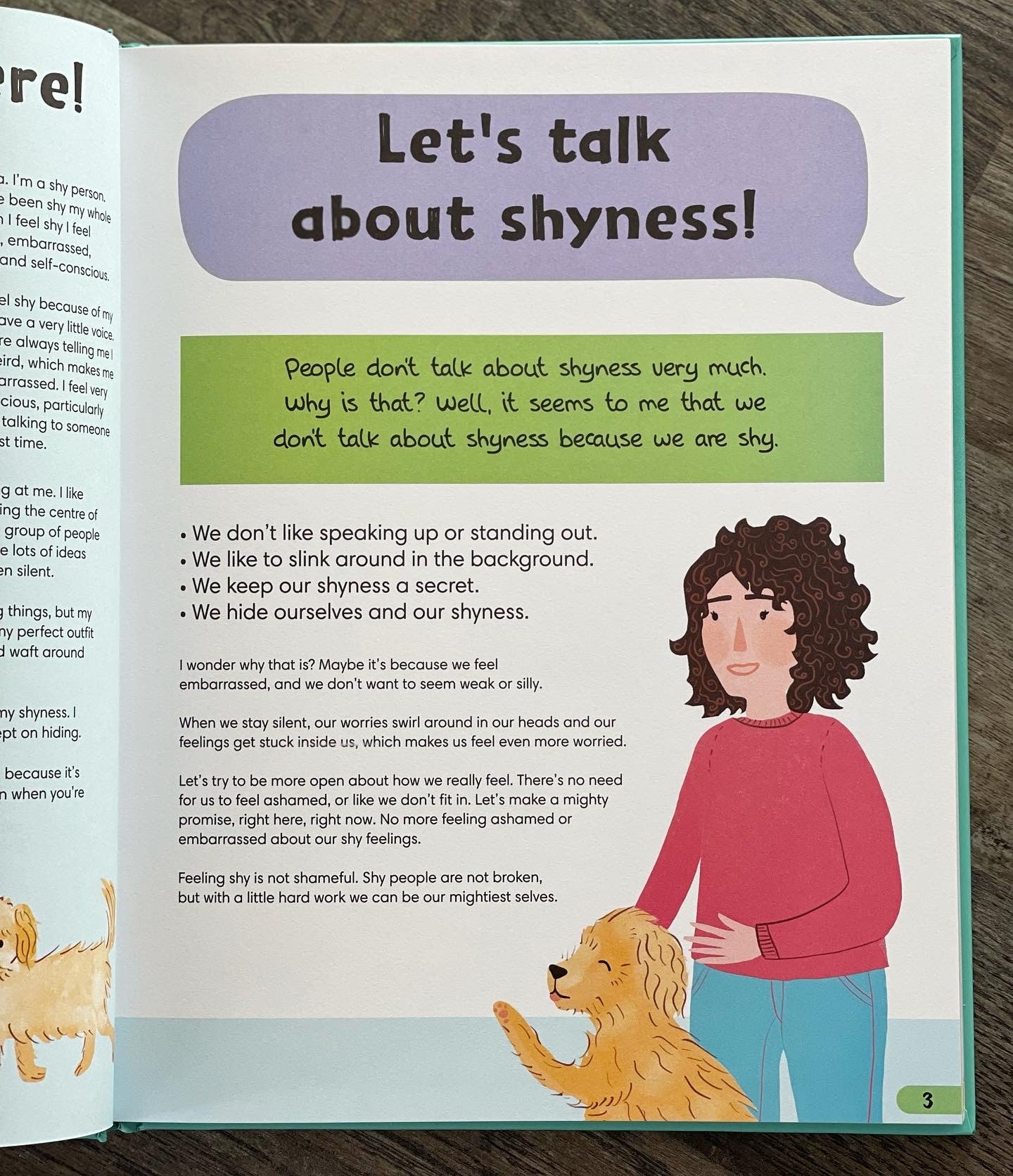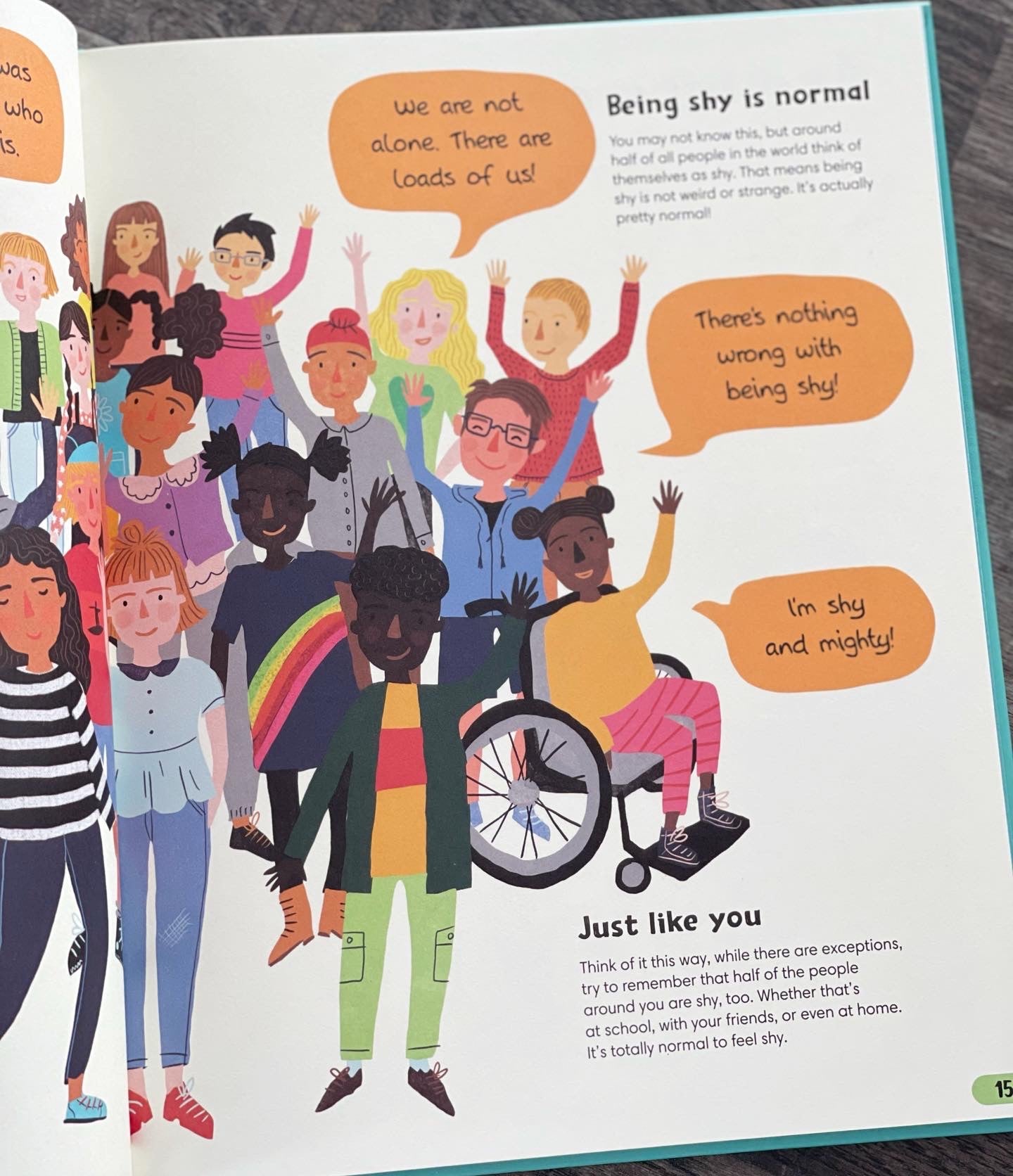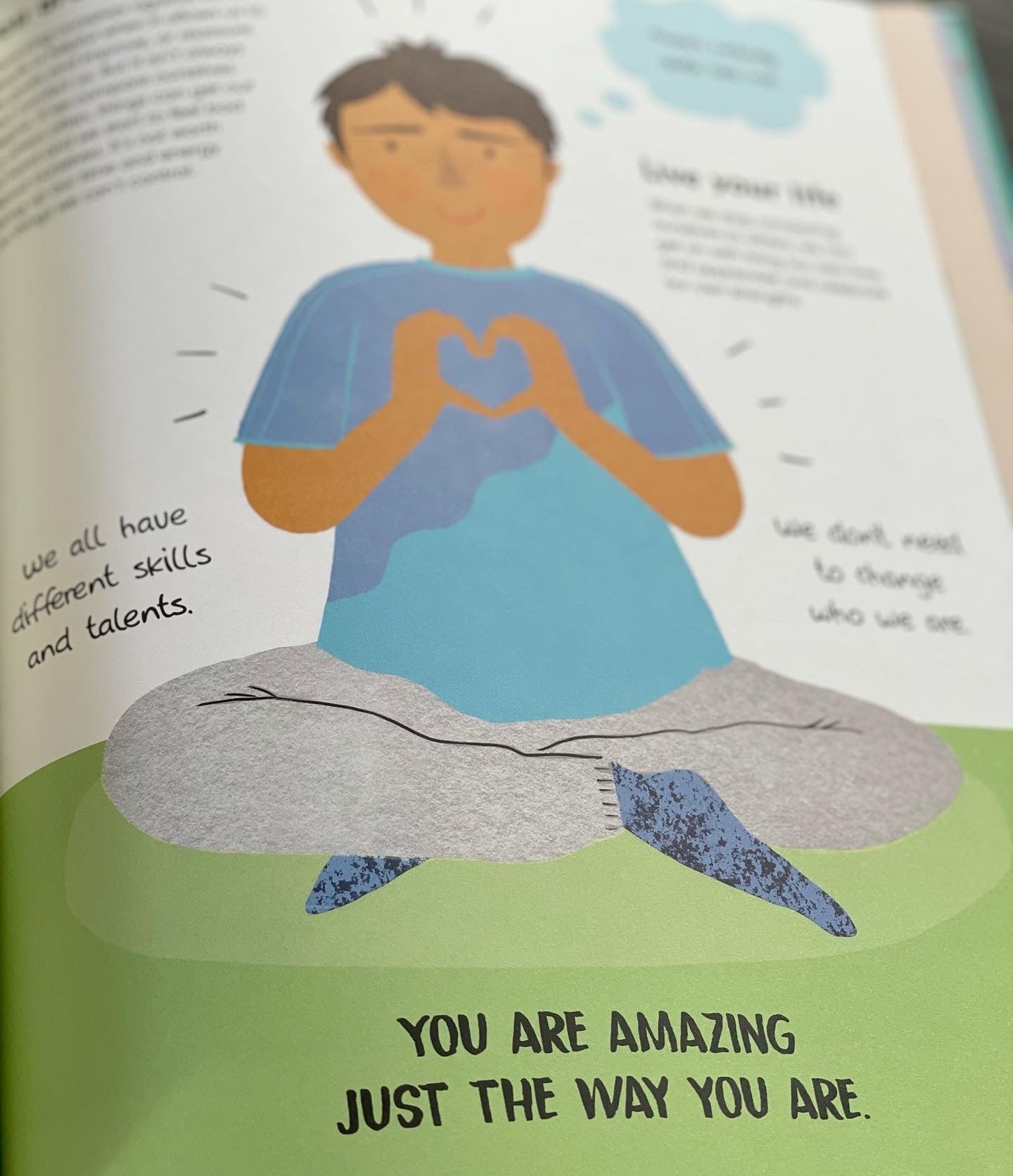 Shy and Mighty: Your Shyness is a Superpower
Pickup available at Floreat Forum Retail Shop
Usually ready in 2-4 days
Shy and Mighty: Your Shyness is a Superpower
Floreat Forum Retail Shop
Pickup available, usually ready in 2-4 days
Floreat Forum
Shop 23
Floreat WA 6014
Australia
+61415100677
Helping shy kids to step out of the shadows and shine in a noisy world

Our noisy world sometimes feels like it's not made for shy people. This book will help children understand shyness and find their inner voice.

Shyness is often misunderstood. It's not a personality flaw, it's a complex trait with many positive aspects. However, shyness means many kids struggle to speak up in class, get involved in activities, make friends, put themselves forward, and compete. As a result they can miss out on exciting opportunities, and are often overlooked, ignored, and sidelined... but it doesn't have to be this way. Shy And Mighty Kids offers a new way of looking at the subject that will comfort and reassure shy children and help them overcome the aspects of their shyness that are holding them back, without pretending to be something they're not.

Packed with simple tools and ideas to help children take small steps to get more involved, share their ideas, and make friends, Shy and Mighty Kids also explores the science behind shyness, the potential cost of shyness, and more. Combining personal experience with extensive research and feedback from parents and kids, Shy and Mighty Kids will help kids go from invisible, to invincible!

About the Author

Nadia Finer knows what it's like to struggle with shyness, but instead of hiding at home watching Netflix with her fuzzy dog Bobby, she's embarking on a softly-spoken mission to help shy people be more mighty. Nadia has done some pretty cool stuff... in her own quiet way; she has given talks in front of hundreds of people, appeared on television and radio, she's an ambassador for Girl Guiding UK, hosts her own podcast, and she's a published author. Nadia also runs the Mighty Mob, which is an online program to help shy kids feel braver, more able to speak up and join in, and more comfortable to be themselves.