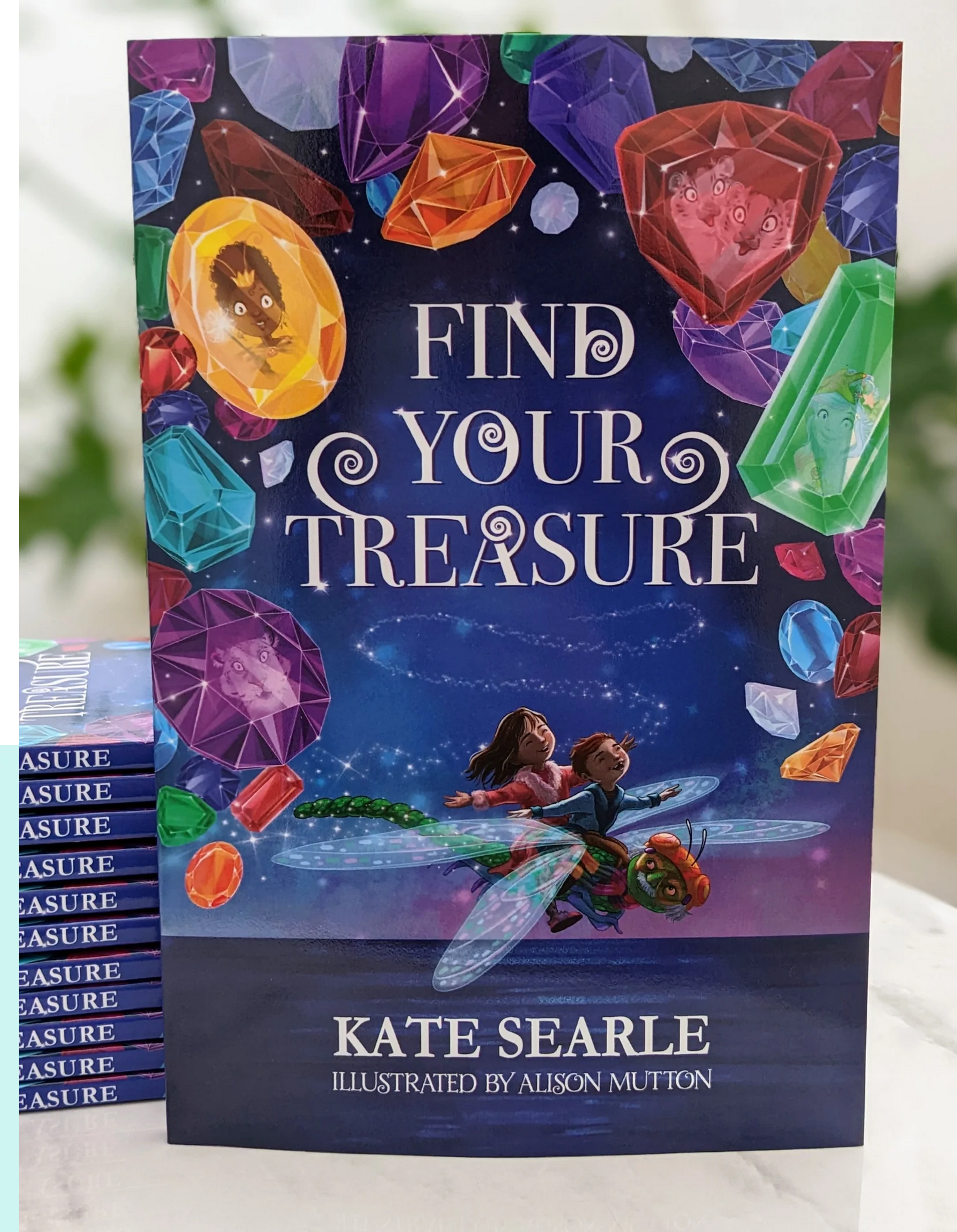 Find Your Treasure Book
Pickup currently unavailable at Floreat Forum Retail Shop
Floreat Forum Retail Shop
Pickup currently unavailable
Floreat Forum
Shop 23
Floreat WA 6014
Australia
+61415100677
Katy just cannot get to sleep: there are too many worries keeping her awake. But one night Zippy, a magical dragonfly, appears in her room and tells her she has inner treasure that will help her sleep soundly. But were could the treasure be? Is it in her body, mind or heart? Or does she have another part to discover?

Join Katy and her little brother Mike as they jump on the dragonfly's back and zoom off into the night sky searching for their treasure. Help them solve clues and meet wise and magical creatures as they fly around the world on their quest. Will Katy ever find her treasure? And what about you...?
This story will empower children to develop a deeper sense of self-awareness, boost their self-esteem and help them to cultivate resilience as they discover the power of our:
Mind and thoughts: how to release negative thoughts and embrace positive thinking.
Body and chakras: how to listen to our body, help to balance our chakras and say positive affirmations.
Feelings and emotions: shake off negative emotions, fill up with gratitude and practice visualisation.
Soul: how to communicate with our soul and listen to our intuition for guidance.
This beautifully illustrated chapter book is an excellent educational resource for parents, teachers and educators who wish to teach children about their souls and the power of their mind, body and hearts. The tips and techniques described in the story will help children navigate their lives with confidence, resilience and joy. Enjoy reading this chapter book with your children and go on a magical journey of discovery together!
A junior fiction chapter book for children aged 7 & up.
Written by Kate Searle. Illustrated by Alison Mutton.