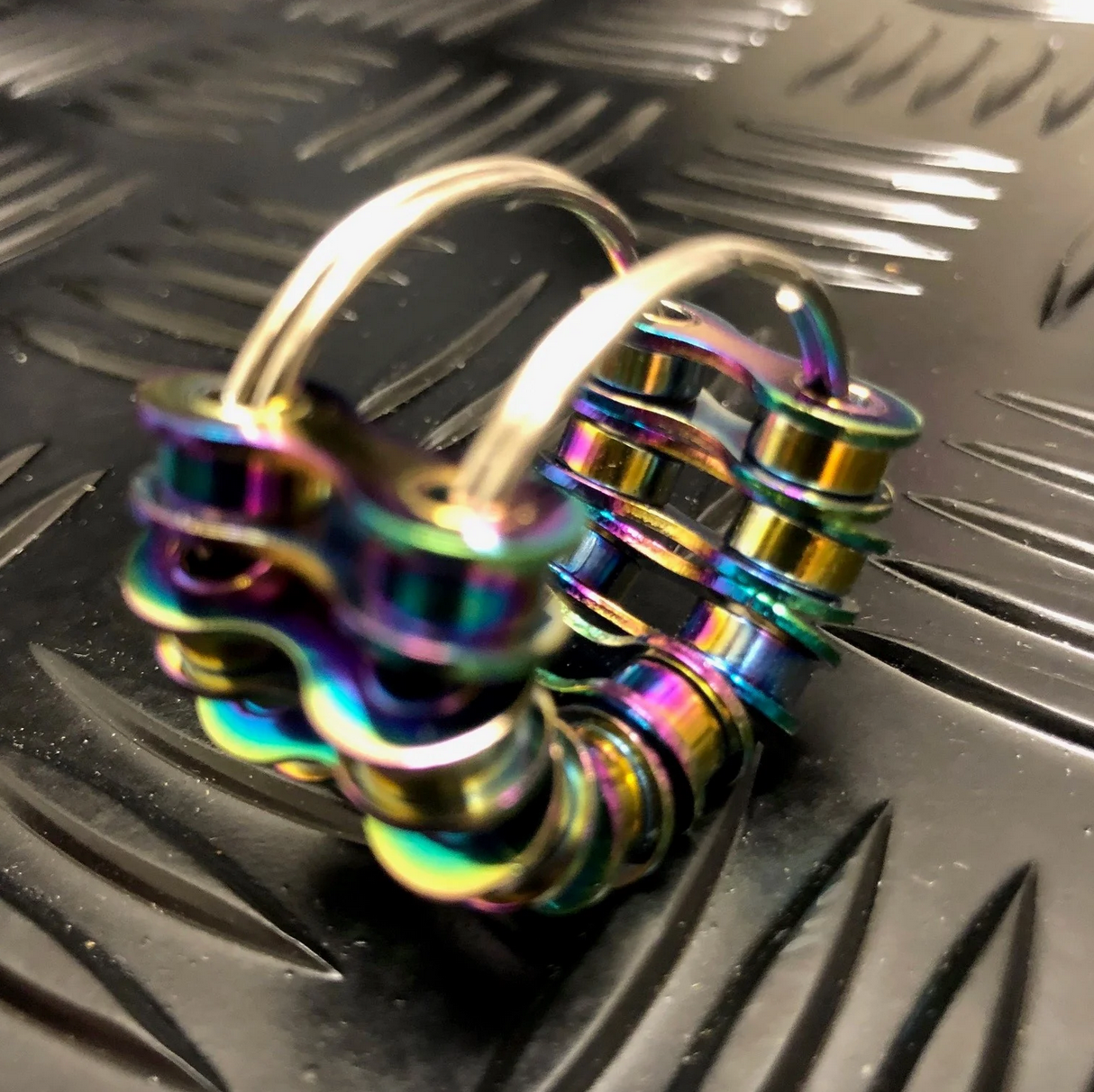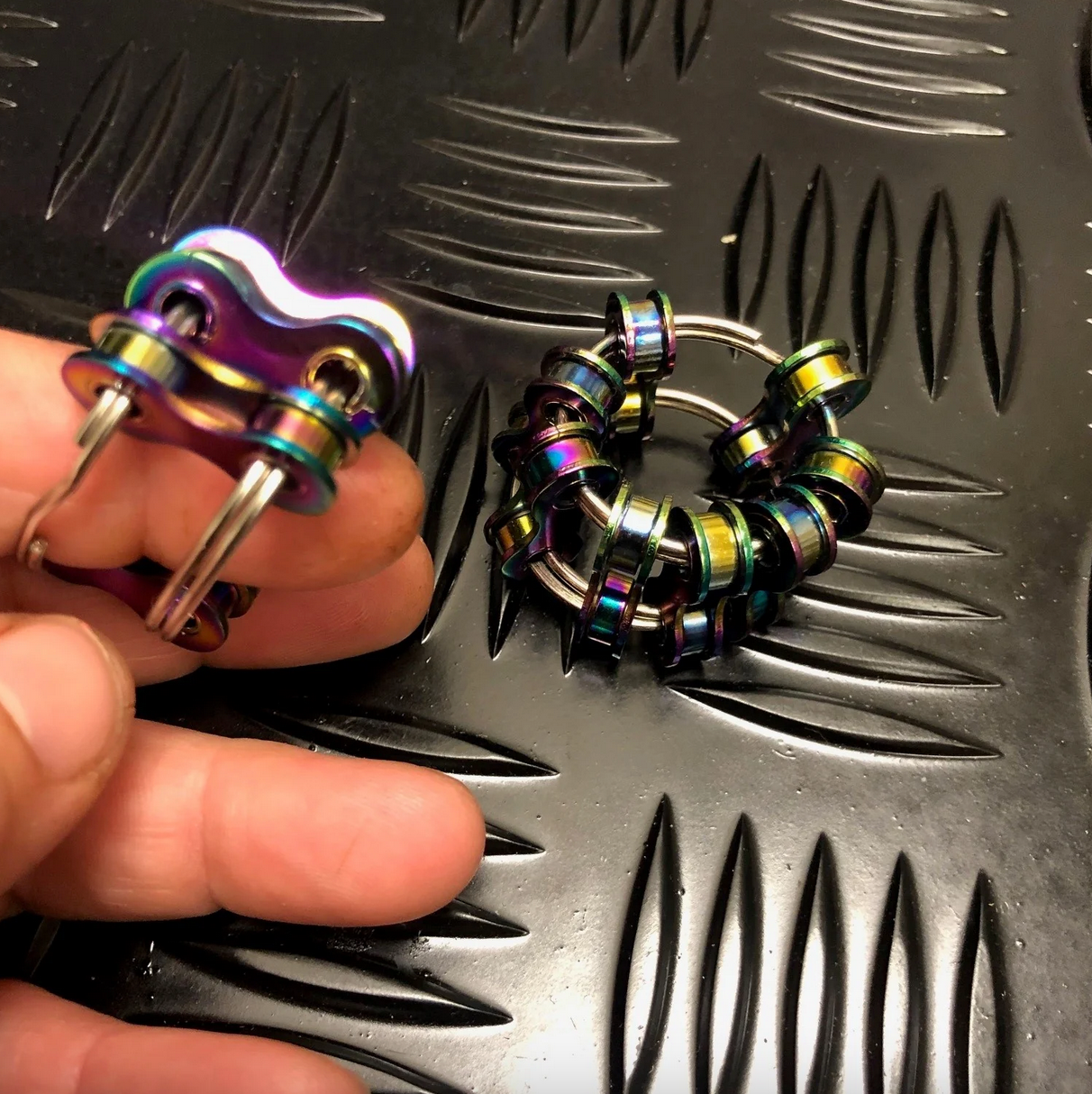 Caged Fidget- Oil Slick
Pickup available at Floreat Forum Retail Shop
Usually ready in 2-4 days
Floreat Forum Retail Shop
Pickup available, usually ready in 2-4 days
Floreat Forum
Shop 23
Floreat WA 6014
Australia
+61415100677
This is a brand new fidget in our Kaiko line up.  Can be used over the finger or manipulated in the hand (see video).  Chunkier than many of our Kaiko Fidgets, a great addition for those that like variety and texture.  The chain edges give great textural input and the movement of them as fidget we find super satisfying.  If squeezed in hand can provide a degree of "ouch' helpful for harm minimisation ro high sensory input also.  
Like the Kaiko FIdget Chain range collection these are a great substitute for those who like to pen click as the action is similar.  Similar to the Hexa range these can make a slight tinkle sound when in use.  
They come in a clear storage multiuse container, great for storing it when not in use.  
They are industrial in design so suit adults and children alike. 
Kaiko Fidget sensory tools can assist with...
Supporting mental health & reducing anxiety
Emotional regulation & sensory input
Focus & concentration - great study or work tool
Tactile awareness & desensitisation
Hand function – improving fine motor, strength & circulation
Managing stress
Active listening - can increase focus & attention
Reducing unhelpful habits - such as nail biting, smoking, tapping, hair twirling, pen clicking & leg bouncing etc.
Sensory seeking substitution - finding a more socially acceptable outlet for sensory preferences
Keeping the fidgets sanitised. - They are fine to wipe , ours regularly go through washing machine, the trick is to wipe excess moisture off them. If left wet/damp (eg in washing machine lol) they can rust in appearance a little but generally does not affect function. wiping with an antibacterial wipe or damp cloth then drying off thoroughly is the key.
Not suitable for under 3 years of age